What is EverButter?
EverButter manufactures and sells homemade, all natural hair care products. Our mission is to teach, inform, and inspire women to be more confident about their natural hair. My wife, Kummbareh Owens developed the product for our daughter who struggled with a dry scalp and dry hair. We had a tough time finding products for her on the shelves. She started researching a lot and tinkering with products and other people loved it. My wife works on research & product development and I've always been more of a business minded person, so naturally I work on the business side of the company. I think we complement each other perfectly.
What was your experience in Build Institute?
We had already launched our company before starting the class. My background is in engineering so I had little knowledge of accounting, which was a really helpful aspect of the class. It validated a lot of what we were already doing, and I was able to be a resource for others in the class who were just starting. One of the biggest reasons I took the class was to make connections. Tiffani Sadek helped us with our legal documents and I was able to meet with Kiva Detroit to get my loan started. Before the class we were really focused on online sales, but now we're at market and vendor events all over the city.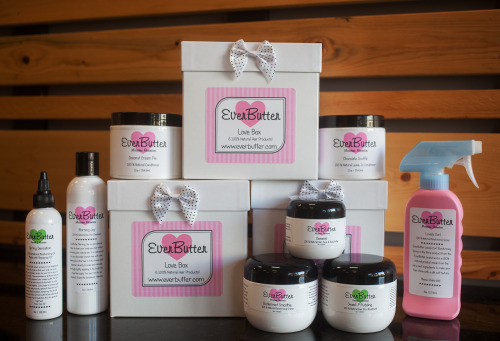 "Before Build we were really focused on online sales, but now we're at market and vendor events all over the city."
What are your recent developments?
We just launched our Kiva Detroit loan, which will help us increase brand awareness through new marketing tools. We've been selling everywhere and going to a lot of events, just putting the bug in people's ears. We also just revamped our website and have been ramping up the educational aspect – offering more tutorials on how to use our products, and an ingredients dictionary so people can be informed about the benefits of all natural ingredients.
What's in the future for EverButter?
We want to build on our mission and expand our videos and tutorials on our website. We will be doing more interviews on our blog to highlight different, inspiring women in Detroit and continuing expanding brand awareness. So far it's been all word of mouth but we're ready to be more intentional about our marketing. If you would like to keep up with us at our next vending event visit our EverButter Event Schedule.