What is Black Bottom, LLC?
Black Bottom, LLC is a development company operated with my business partner Camille Johnson that focuses on developing and supporting community initiatives that works to encourage and empower Black Detroiters. We focus on using digital media and partnerships to support events through our online community board the Black Bottom Archives. We also want to support programs and make sure they get support and funding. We are committed to doing what we can for Black people in the city of Detroit who might feel displaced.
What was your experience in the Build class?
I learned a lot. I had never taken a business class before, not even in college. In my Build class, I really learned about business development, how to run, build, and operate a business. Creating my business plan was crucial. Jeff, the facilitator, and I spoke a lot on how to focus ourselves and our businesses. I got to meet people who were on the same playing field as me. We were learning together. That was very important to me. I still even reference my Build binder. Although my business plan isn't complete, I feel I was given the tools to complete it now.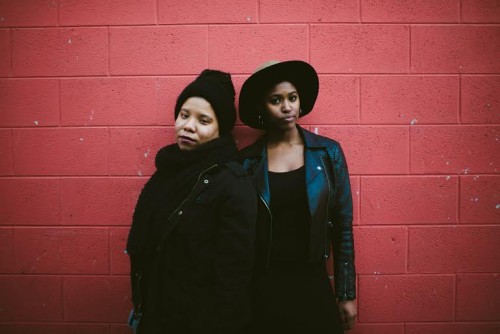 "In my Build class, I really learned about business development, how to run, build, and operate a business."
What are your recent developments?
The Black Bottom Archives was started in January of 2015, it is an online magazine with content written by Black Detroiters. We recently added podcasts, a Black Business Directory, and a community calendar where we promote arts and culture events in the city. We applied for the Knight City Challenge for our professional, leadership and personal development program for Detroit high school students. On the website blackbottomarchives.com, we are adding a marketplace as a one-stop shop for Black business owners.
What is your long-term vision?
An annual printed publication and a resource assemble the information from the Archive. We also want to start youth programming and "Rebuilding Paradise" which is contributions through property rejuvenation. We want to fund community projects and create a model that can encourage and support other cities to support their Black residents in similar ways.