We're delighted to announce that after four years of exciting growth and inspiring impact in and around Detroit, Kiva Zip is graduating out of beta! This means that our Kiva Zip loans will be moving to the main Kiva.org website. Merging Kiva Zip into the main Kiva website will make it possible for us to expand Kiva's impact in communities across metro Detroit, while continuing to grow our international network of borrowers and lenders.
There are several reasons for this change, but mainly, it is to streamline the application process. Currently Kiva Zip lenders have separate Kiva Zip and Kiva.org accounts. This can create confusion and hassle for these lenders. When Kiva Zip loans move to Kiva.org, accounts will be combined into one, and Kiva lenders will be able to seamlessly support entrepreneurs across the street, or the other side of the planet.
Additionally, one of the most dynamic aspects of Kiva is the 38,000 lending teams that allow lenders with shared interests to come together in support of Kiva's community of entrepreneurs. To date, lenders have not been able to associate their Kiva Zip loans with lending teams, but after we merge this will become possible. We expect to see a surge of local lending teams develop among lenders who are excited about creating economic opportunities in and around Detroit.
If you are interested in learning more, contact the Kiva Detroit small business advisor, Razi Jafri, at kiva@buildinstitute.org or visit Kiva Detroit on our website for more information.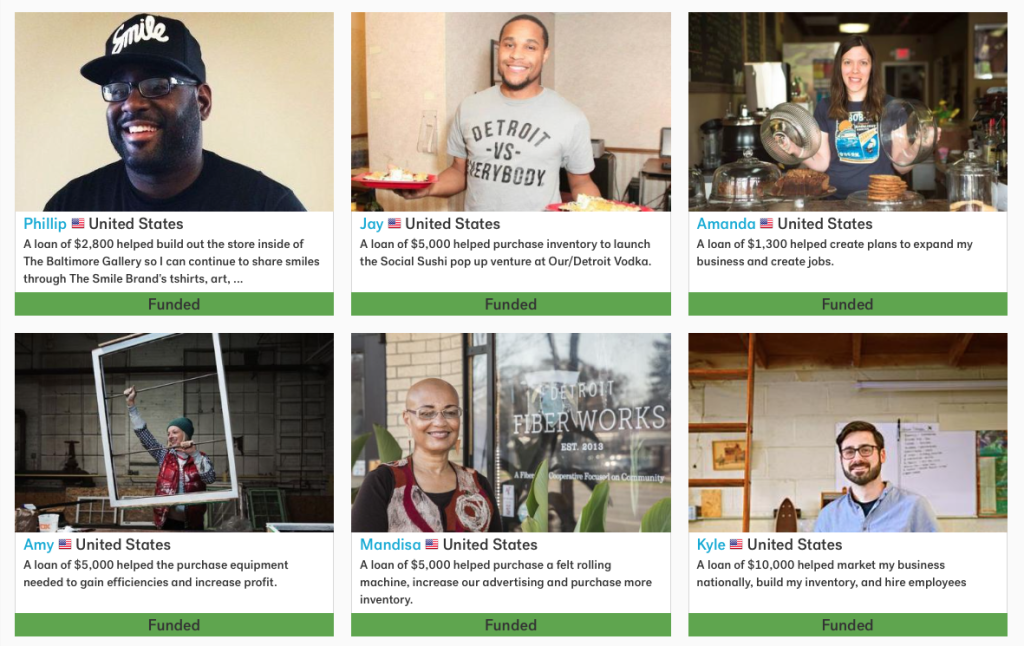 View funded loans from Build Institute here!