Lemonade Day was a giant undertaking, especially for us Public Allies. I had just started my service working at Build, and jumped on board with their Team Service Project already planning the event.
Let me take a moment to give the proper introduction to Public Allies. Public Allies is a national AmeriCorps program dedicated to young-adult leadership development and advancing new leadership to strengthen communities, nonprofits and civic participation. This happens by placing Allies to work with local nonprofits for 9 months to build capacity and develop programming. Allies are also placed in a Team Service Project to plan events and develop programs in a group outside of their regular placement. One of the greatest things about the Public Allies is that the cohorts contain some of the most driven, talented, passionate, and innovative people I have ever met—with the inclusion of young, fresh talent and older (young-spirited!), experienced, and wisdom-filled community leaders.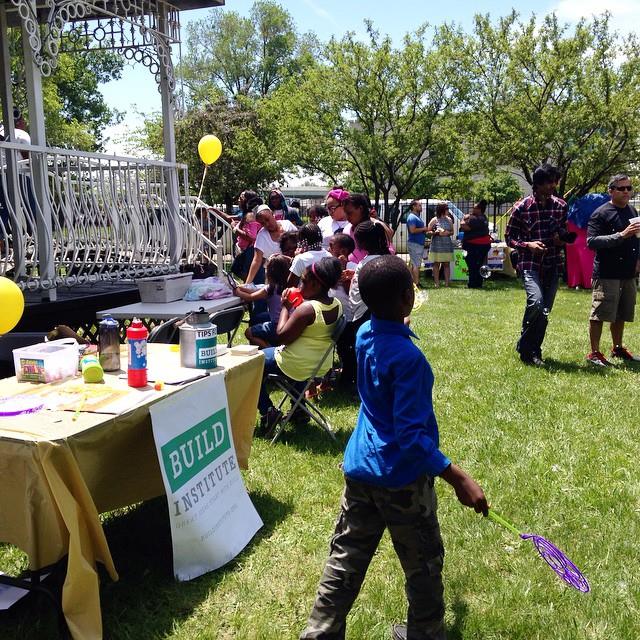 So what is Lemonade Day? Lemonade Day is a fun, experiential, and vivid national celebration of youth entrepreneurship that has been taking not just the United States, but North America, by storm. Founded in 2007 by founder Michael Holthouse, this program was launched in the hopes of igniting the spirit of entrepreneurship in the hearts of American youth. Far surpassing the borders of the place he calls home—Houston, Texas—it is now something that occurs across both the U.S. and Canada.
Just to let you know, Detroit's Lemonade Day was the best Lemonade Day HANDS DOWN! (No shade to my other sites! Love you too!) I was completely blown away by the outcome of the event, and the weather couldn't have been more perfect for the occasion. I'm talking about 75°-80°, bright and sunny, a wonderful breeze, and JUST the right amount of clouds. It was sublime, and seeing the joy on the kids' faces was one of the most rewarding aspects of helping to coordinate this with Public Allies and Build.
We had bubbles, face painting, music, and smiling faces. We filled the beautiful gazebo area located at 2700 Bagley with lemonade stands, which were adorned with colorful decorations, balloons, and were fully stocked with yummy confections such as cupcakes, cookies, candies, and of course, lemonade. To top off the fun, the participants even put on a talent show. Our participants included the organizations such Purity in Pink, It's A-Ok, and Public Allies host site Alternatives for Girls.
At the end of Lemonade Day, we were all extremely exhausted, and I literally slept until it was time for work on that following Monday. Besides that, I was so happy with the outcome—the support we received from other Allies was tremendous, and the community showed up in droves eager to participate with us. Magic is truly brewing in Detroit, and a part of it is our youth.